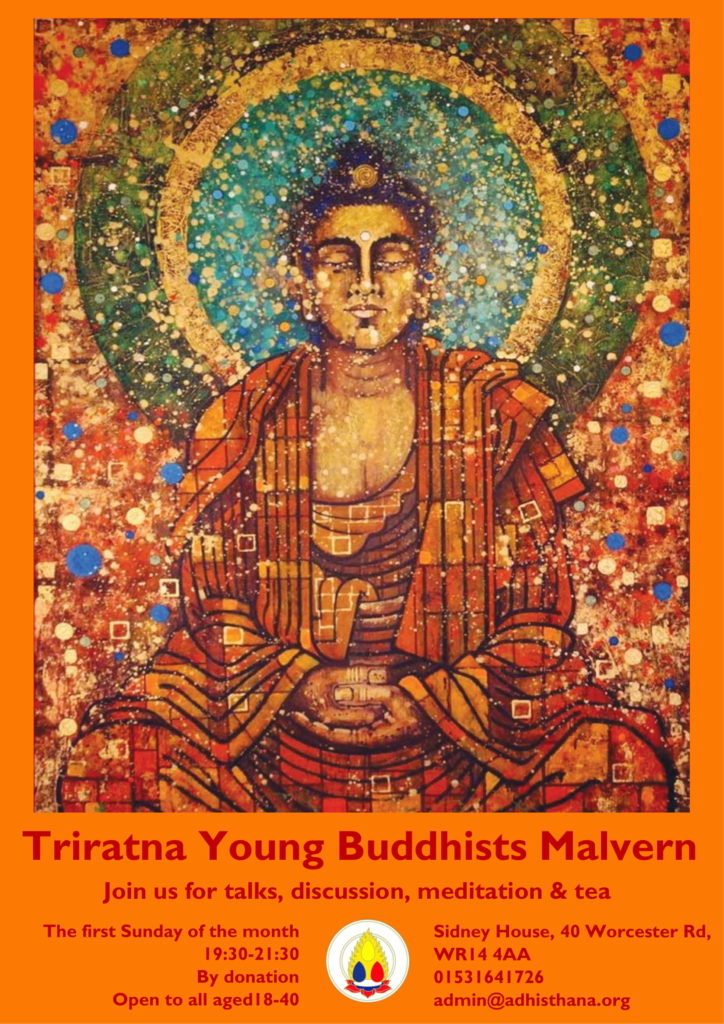 We are a group of young Buddhists and those interested from Malvern and the surrounding areas including Adhisthana, Worcester and Hereford, and we meet on the first Sunday of the month.
Join us for talks, discussion, meditation and tea.
Click to be taken our Instagram
Upcoming dates:
The Young Buddhists Malvern group is on temporary hiatus, but we will be back later in the year!