Young People
Adhisthana is something of spiritual home to the Triratna Young People Project. Hundreds of people in their teens, twenties and early thirties have come here for young people retreats since 2013. Through our annual 5-month Dharma Life Courses and by integrating young people into our residential communities, Adhisthana provides full-time contexts for young buddhists to live a full Dharma life.
Sign up to the Young People's Mailing list
Upcoming Young People Events at Adhisthana
Young People's Groups & Events Elsewhere
Many local Buddhist centres run groups for young people and a number of retreat centres across the world offer special retreats.
You can keep up to date with the young people project, find out about upcoming events and catch up on talks from young Buddhists via the the dedicated Triratna Young Buddhist website.
Residential Courses
Adhisthana has had the delight of hosting 10 Dharma Life Courses since 2013.
These are usually five-month residential courses providing a thorough grounding in the principles and practice of Triratna Buddhism. They are aimed at mitras and those training for ordination, usually under the age of 35 and half of the people on the previous courses have come from outside the UK.
Young Facilitators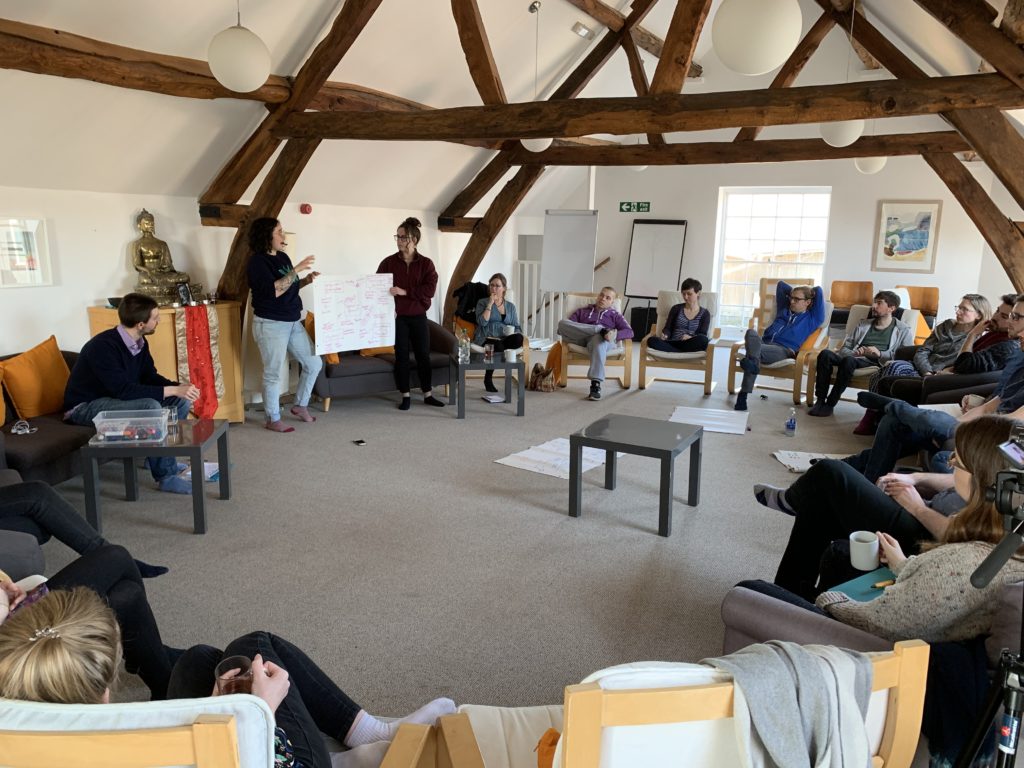 For many years Adhisthana has hosted an annual Young Facilitators training weekend for people who help run events for young people at their local Triratna Centre. In addition to these in-person weekends there are now gatherings and training events taking place online.
If you're a young facilitator (or thinking about setting something up at your local centre) you can email Ksantikara for more information, or you can ask to join our online space.
Get in touch
Ksantikara, co-funded by the European Chair's Assembly and Adhisthana, joined the Adhisthana community in Jan 2021 to help convene and coordinate the young people's project at Adhisthana and across Europe.
He can help point you in the right direction to get involved at your local centre, online or here at Adhisthana. No question is too big, or too small!