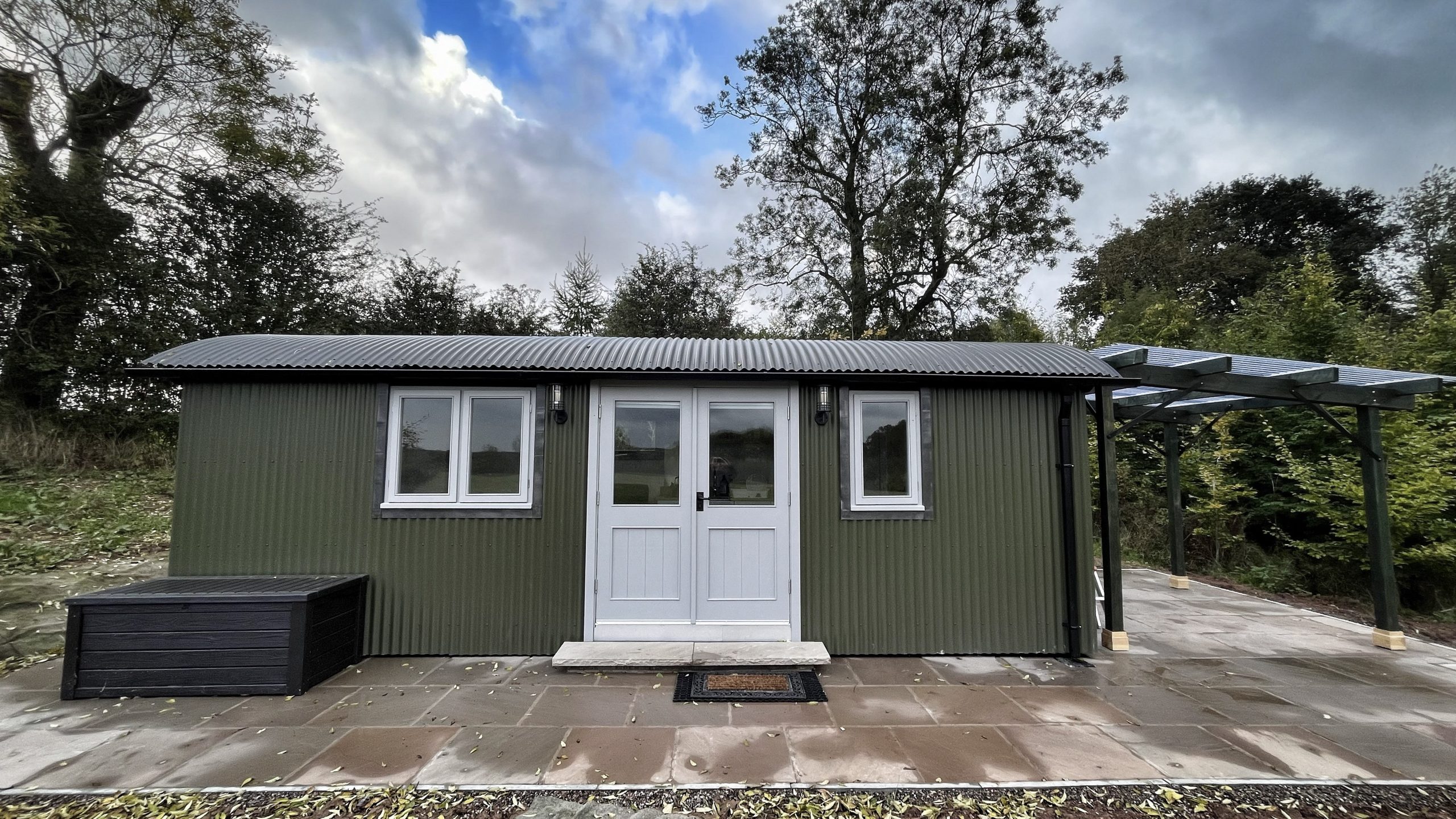 Solitary Huts
Adhisthana is delighted to open its two new solitary huts for bookings. Please find all the information about the huts on the page below.
To request to book, please fill out the form at the bottom of the page. At present the solitary huts are only open to bookings from members of the Triratna Buddhist Order.
FACILITIES
Underfloor heating
Hot water
Electricity
Private shower and toilet
Patio with awning
Kitchenette with electric induction hob, microwave, fridge, kettle, sink, crockery and cooking utensils
Note that there is a step up into each hut, and access to each is through the fields.
BOOKing
Check availability at the bottom of the page, and then request to book using the form below. Booking is from Saturday to Saturday. Please don't email us to book as we won't have all the information we require. Your booking is not guaranteed until we have sent you written confirmation that the solitary hut is reserved and full payment has been received.
We cannot guarantee which hut you will be in, although we will take note of your preference and try to accommodate it where possible.
Price
£335/£265 per week (Saturday to Saturday)
If your income is equivalent to the Living Wage or higher, you pay the standard rate. This applies even if you are unemployed but have significant savings, investments or a sizable pension.
The concession rate is for those whose income is limited (unemployed with no significant savings, low/state pension, or are earning less than the living wage).
Cancellation Policy
Full payment is required at booking. The non-refundable amount varies depending on when you cancel. We retain 25% if the cancellation is received over 12 weeks before the start of the solitary, 50% is retained when there is notice given four weeks in advance, and 75% is retained if cancellation is less than a month before the start date.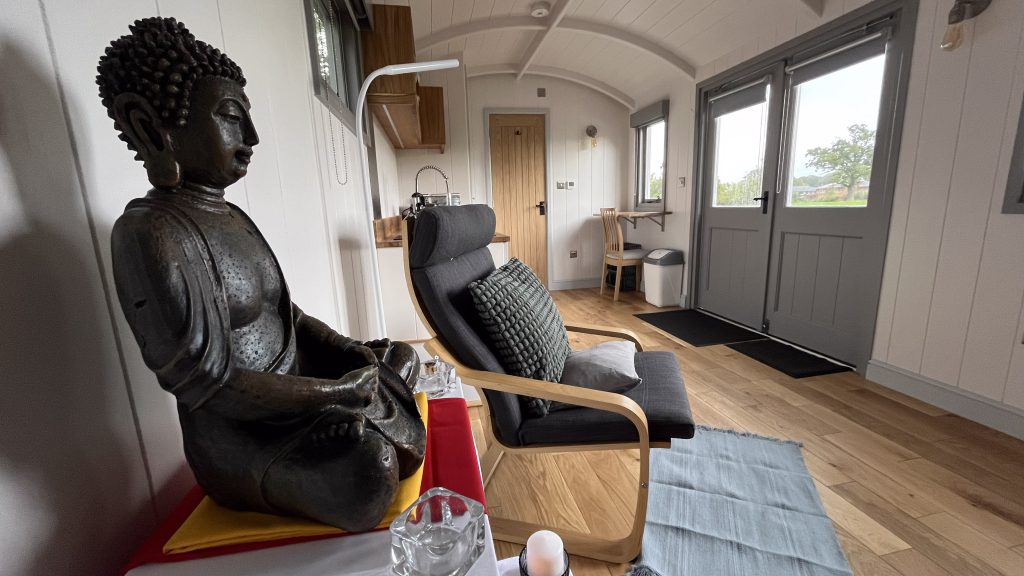 ARRIVAL AND CHECK-OUT
Check in between 4-5pm on the day your solitary begins – come to the Reception building upon arrival. Please fully vacate the solitary hut by 10.30am so we can thoroughly clean and prepare the solitary hut for it's next occupant and check out at Reception on the day you leave.
Please note all solitary retreats begin and end on a Saturday, and the minimum stay is one week.
What to bring
In addition to everything you would usually bring for a period of time away, please bring any shrine equipment you would like to use. You do not need to bring bed linen. Full information about what is included will be in the confirmation email.
food
We provide standard ingredients that are used in the retreat centre at Adhisthana, as well as basic items like oil and spices. We cannot provide items outside those available in the retreat centre. Anything additional you will need to bring yourself. A full list of items will be sent to you in your booking confirmation email.
Library
You are welcome to borrow books from the lending library during your stay. Please collect and return them yourself.
Gardening
If you'd like to get your hands dirty while you're here, you are welcome to ask if you can help out with some gardening.
Availability
The calendar below is for both solitary huts. Unless there are two 'booked' rows displayed, there is availability.
The calendar displays the nights that are booked (i.e. a weeks booking is displayed Saturday – Friday). The arrival and departure days are both Saturday.
Please note that at present the solitary huts are only open to members of the Triratna Buddhist Order.