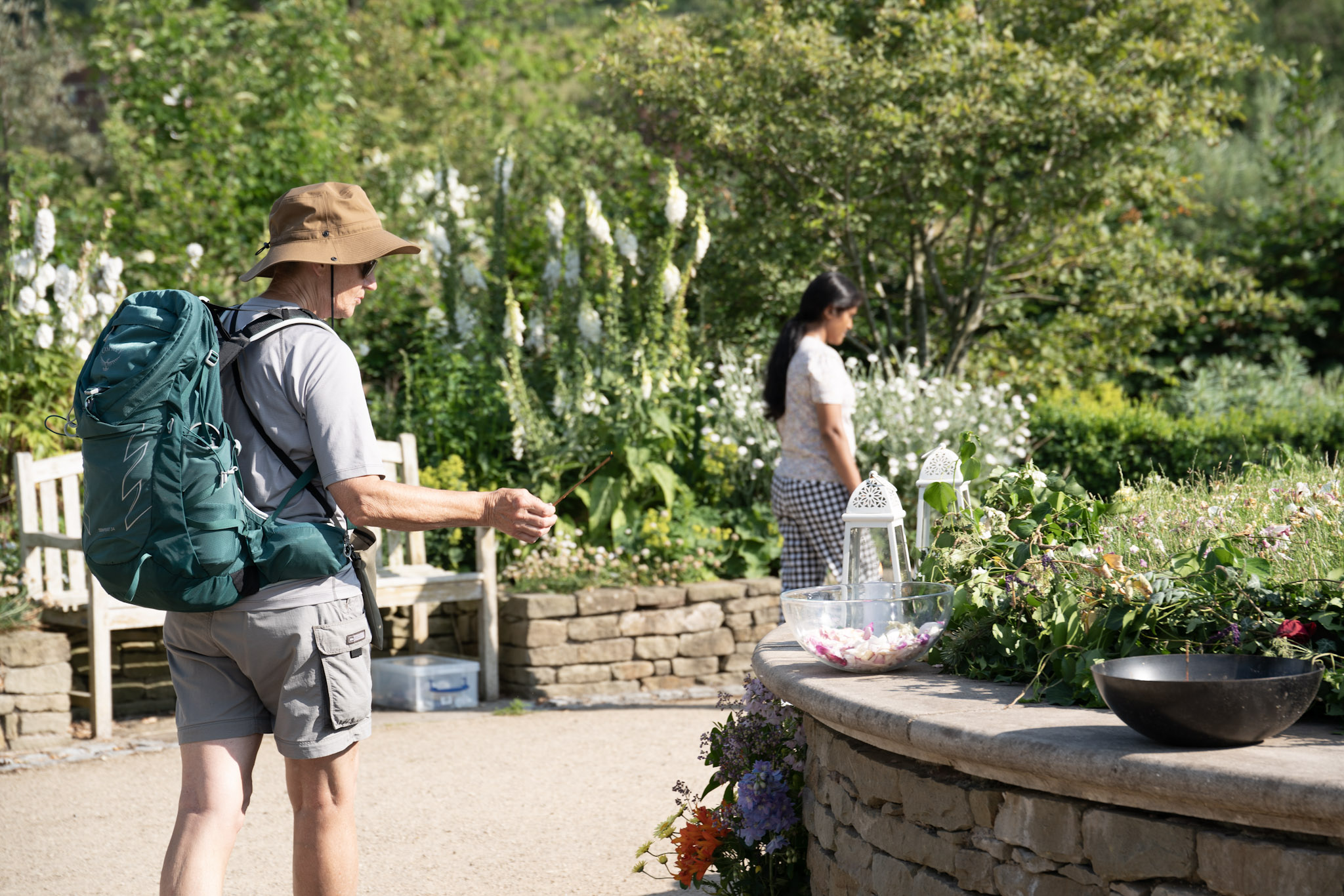 International Pilgrims' Week
14 – 21 JUL | LED BY Khemabandhu, Vidyamala, Lokeshvara, Caroline + team
In 2023 friends, Mitras and Order members gathered from Europe, the Americas, Oceania and India to spend time together.
We are repeating the event again with an entirely optional programme, but expect talks, meditation, study, ritual, circumambulation and lots of opportunities to explore and be introduced to the different parts of Adhisthana.
We will also repeat the 108 hours of continuous circumambulation around Bhante's burial mound.
You can attend for the whole week to get the full experience, just come for the weekend, or flexibly pick the nights you'd like to come between Sun 14th and Friday 19th. If you'd like to come, for example, from Wednesday to Sunday, then book Wed-Fri and then the Weekend separately.
Want to extend your stay…? You could come for the weekend before and join the Sanskrit Summer School intensive or stay for the 5 days after on our Building the Buddhaland work retreat!
Check out our Sanskrit Summer School