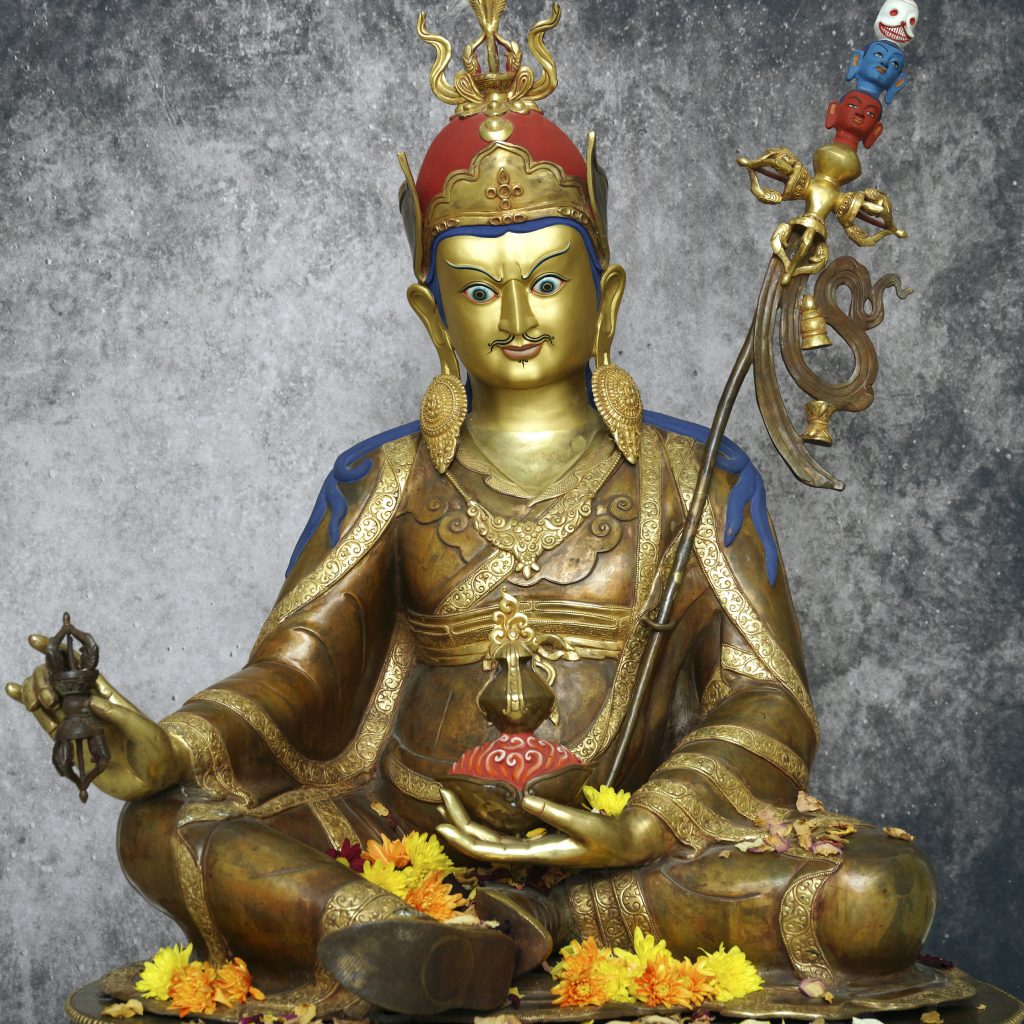 At the very last Order gathering at Adhisthana that Bhante attended, Prakasha and Srisambhava's huge Padmasambhava rupa formed the central shrine. Before he left us, Bhante whispered something to Paramartha and the next minute we saw him being wheeled around in circumambulation, bowing again and again.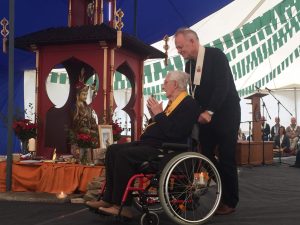 On February 24, ten years to the day from Bhante's arrival here, Padmasambhava has returned to Adhisthana, a gift from Prakasha and Srisambhava.
The rupa was installed in a simple ceremony attended by the residential community and those on the Women's Private Preceptors retreat. Padmasambhava is currently in the library atrium – do come and pay your respects if you are visiting.