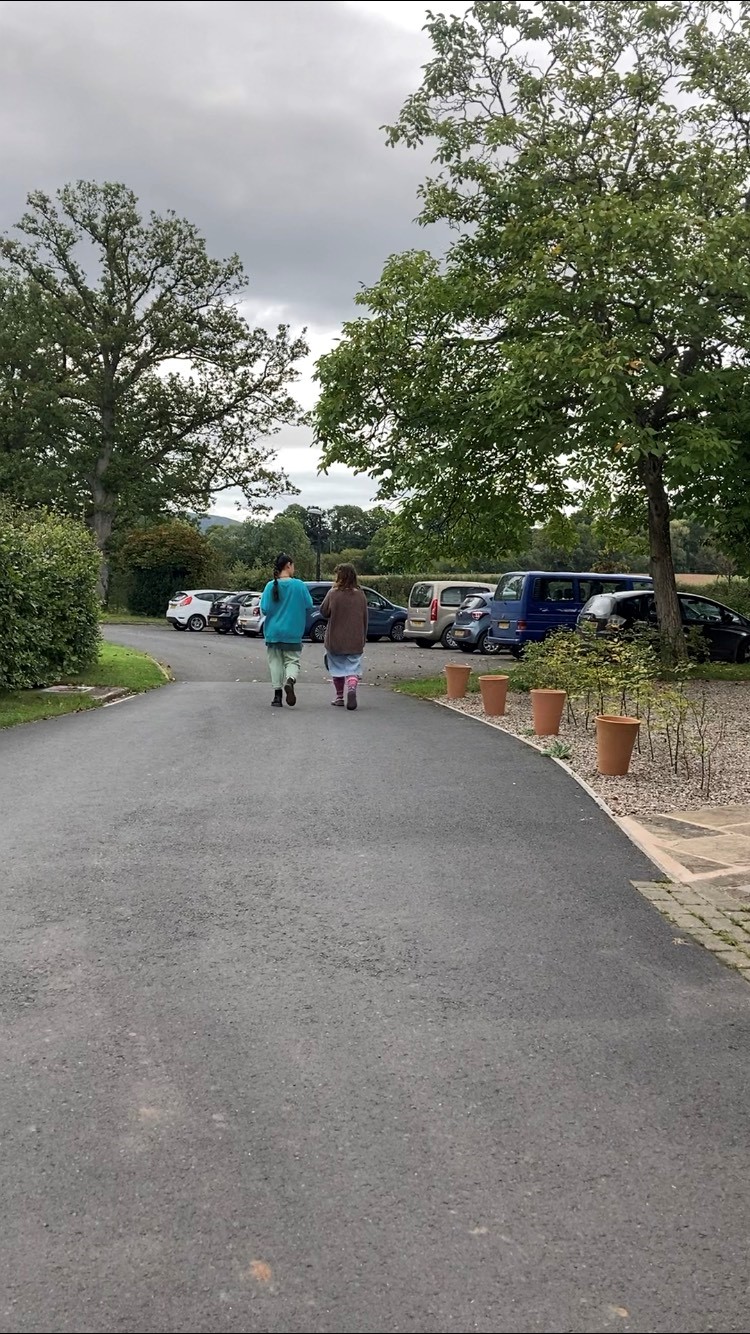 Visiting Adhisthana
By Philippa Ghosh
I came to Adhisthana as a guest this week, to flee the wet and rainy, impending winter of Glasgow, but also to catch up with my friend Ksantikara and the rest of the community who live on this beautiful landscape.
During my time here there has been an Order retreat happening simultaneously. I have been able to meditate with them and the community each morning in a beautiful shrine room encapsulating the mythological, Buddhist archetype of Padmasambhava. I have also kindly been invited to take part in their evening pujas, which have been full of energy and beauty.
Although the community who live here are busy in the days doing their work, there is a community meet-up at 11.15 for coffee (and often snacks). I have also been invited to eat with the women's community on the evenings when they eat together, which often finishes with a mettaful (competitive) game of Bananagrams. I have felt welcome and very much a part of the community who live here. I have helped Lizzie out in the kitchen, which has been great, and also fed local horses with the organic, hand-picked apples of Adhisthana on walks up Oyster hill.
Being blessed with the famously great Terrace 5 room, I have had gorgeous panoramic views of the grounds, and a huge terrace to do yoga on in the mornings and watch the sunset in the evenings. It has been a beautifully calm setting for me to read and study and reflect (and over-indulge in posh bread). I have enjoyed getting to know the community more and further build spiritual friendship within the sangha.
If anyone is wanting to connect more with the lovely, hard-working, and committed team behind the running of Adhisthana, and have some respite from their daily lives, I would definitely recommend a visit here as a guest. You will be welcomed with open arms, fed very well, and have the space to just be in this stunning part of the English countryside.