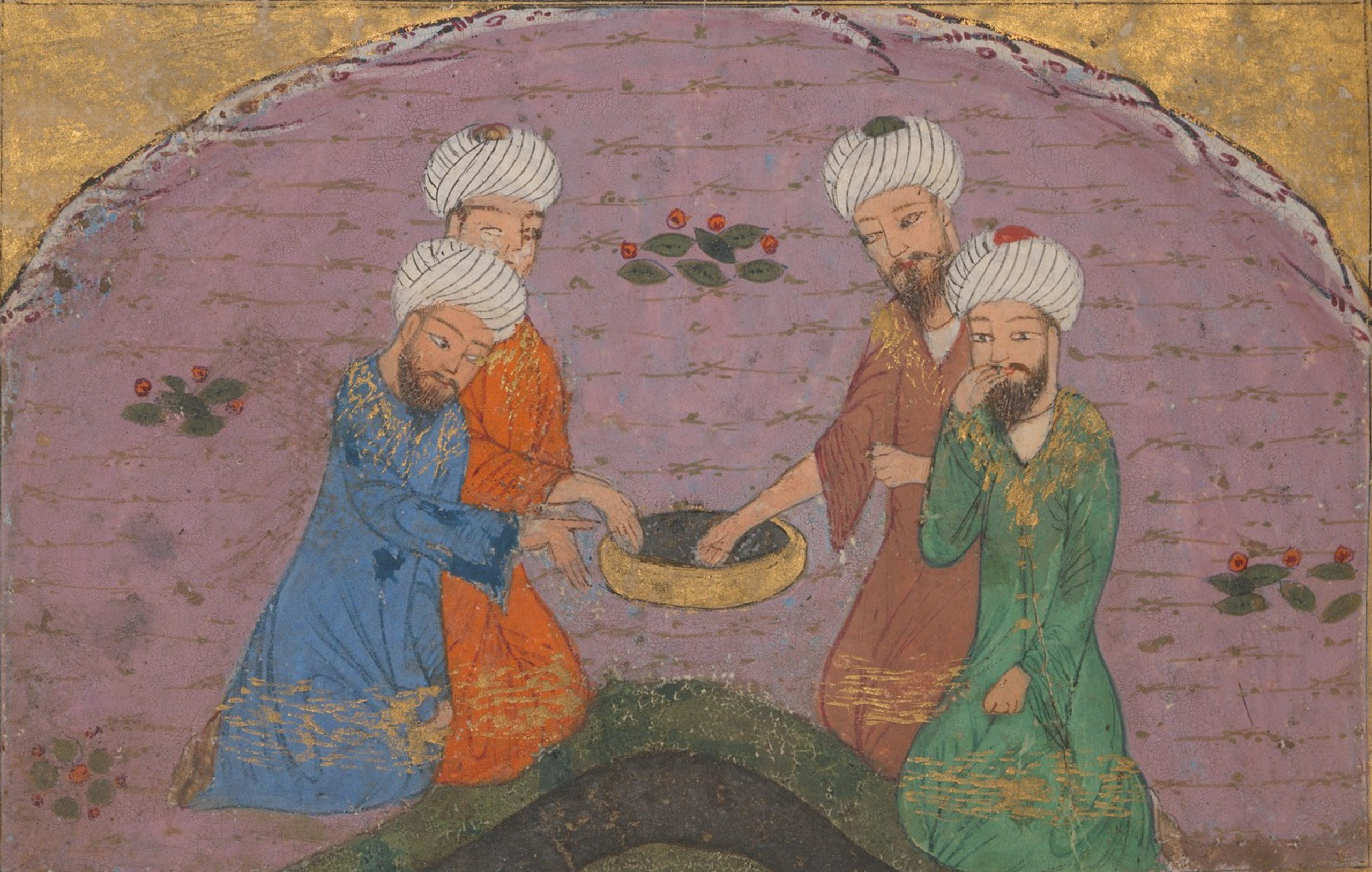 Friendship: Duty, Delight and Freedom
What kind of friend are you? What kind of friend would you like to be?
Is there any limitation to the heights that faithful friendship can reach?
Explore the possibilities of friendship with brothers and sisters in the sangha, through looking at traditional understandings of friendship in society and the spiritual life.
This retreats draws primarily on The Duties of Brotherhood in Islam seminar, with supporting material from the seminar on the Sigalovada Sutta. Both texts were studied by Sangharakshita in 1983 – with The Duties of Brotherhood in Islam, he took a sympathetic look at the text to cast light on the Buddhist idea of kalyana mitrata, while the Sigalovada Sutta seminar looked at our range of social relations, including friendship. These explorations were influential in the development of our whole approach to friendship in Triratna.
Below you will find video recordings of all the content from the retreat. Helpful links are provided for resources (above) and to navigate through the recordings. Note that those who attended this retreat live also participated in an additional meditation with the Adhisthana Community each day. If there are any errors, please email us.
Retreat Resources at the bottom of the page.
Day 1
1.1 networks & influences
Saddhaloka introduces the retreat and the two texts we will be exploring. There are presentations on two themes: our network of human relationships and mutual influence.
1.2 a warm-hearted friend
We continue to explore the Sigalovada sutta with Saddhaloka, examining the qualities of a genuine, good-hearted friend and the mystery and essence of human communication.
1.3 yashodeva's talk & Puja
Yashodeva gives a short talk, reflecting on his friendships across a rich life in Triratna and evoking two strong images of friendship. Ksantikara then leads us in the sevenfold puja.
Day 2
2.1 A Common enterprise
Dhammarati introduces us to the Duties of Brotherhood text, touching on the significance of spiritual friendship, explicit commitment, and the "coincidence of wills".
2.2 render personal aid
The second duty – satisfying your friends needs, and, at least at first, giving your friend the benefit of the doubt if they do not meet yours.
2.3 caroline's talk & puja
Caroline gives a personal talk evoking vulnerability, metta and poetry, before Ksantikara closes the day with the sevenfold puja.
Day 3
3.1 Restraint and Feedback
Bodhiketu elucidates the many factors to be considered in practicing ethical speech in friendship in a rich talk covering many aspects of this topic.
3.2 forgiveness
Shubhavyuha evokes the spirit of forgiveness within our spiritual friendships, inviting us to reflect on our responses to being hurt and suggesting ways forward towards resolution.
3.3 patrick's talk and puja
Patrick draws on the symbolism of the tree to reflect on his experiences of friendship, followed by a puja from Ksantikara.
Day 4
4.1 Prayer
Saddhaloka explores our interconnectedness and the impact our minds have on each other. Followed by a Metta Bhavana, and suggestion for a friendship reflection.
retreat reflection | click here
Bring a 'spiritual' friendship to mind.
Sit with the feel of this, and reflect on what is significant and important about this friendship.
Reflect on the history of the friendship – what are the main significant moments of this friendship?
Come back to the relationship as it is now, having a sense of what you appreciate and value about it. What about the relationship is satisfying, significant? What could be more developed or could be more fully expressed in this friendship?
How would you like to see the friendship develop or unfold?
Day 5
5.1 Loyalty and informality
Dhammarati summarises what we have covered so far on the retreat, and then presents on the last two duties of loyalty/sincerity and informality, evoking the transcendental qualities of friendship.
If you find this resource helpful, please consider donating to allow us to continue producing quality Dharma content.
retreat resources | click here
Read the Sigalovada Sutta here