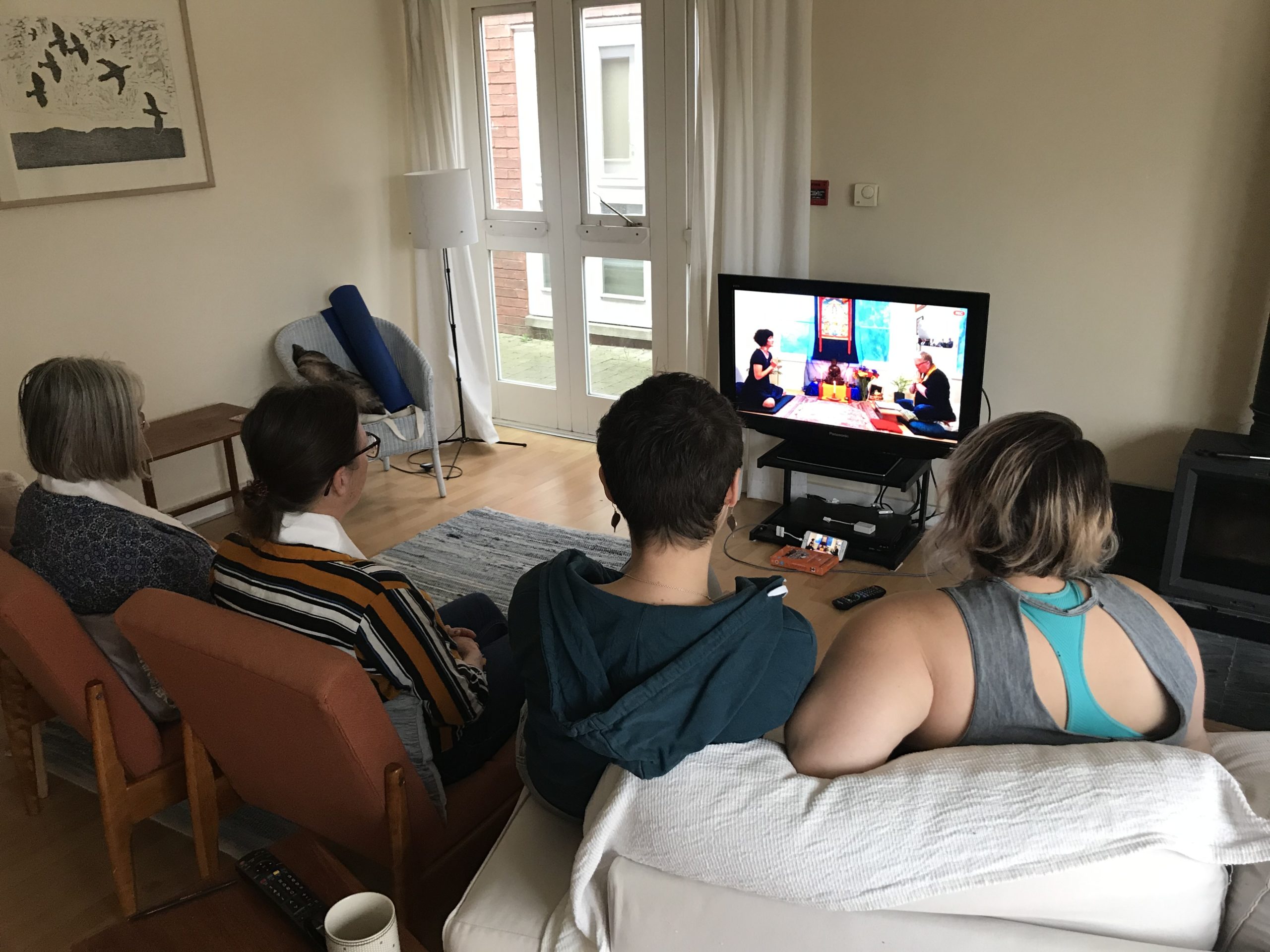 This morning we watched ex-Itir from the Women's 2017 Dharma Life Course become Varadhi.
She was publicly ordained at around 8am UK time in a community in Melbourne watched by hundreds online having been privately ordained a few weeks early in advance of the now-cancelled 2020 Akashavana ordination retreat.
It's such a delight for the community to witness those who have a strong connection with Adhisthana through the Dharma Life course joining the order.