Barrierefreiheit
It is an integral part of Adhisthana's vision that it is welcoming to the full breadth of our Order and movement. One important aspect of that is accessibility.
Since we took ownership of the site much work has been done to improve accessibility and there's still more to do. We have installed an accessibility lift to the lower dining hall, laid wheelchair-friendly paths to connect the main courtyard to the library & shrine as well as building three accessible rooms with en-suite bathrooms.
We regularly have guests for whom these facilities make their stay possible.
We are in the process of upgrading our hearing loop system and have installed an automatic door to the accessible shrine entrance.
If you have any accessibility needs or concerns please let us know when making a booking. If you need to have a PEEP (Personal Emergency Evacuation Plan) in place during your stay, please also let us know.
images of the site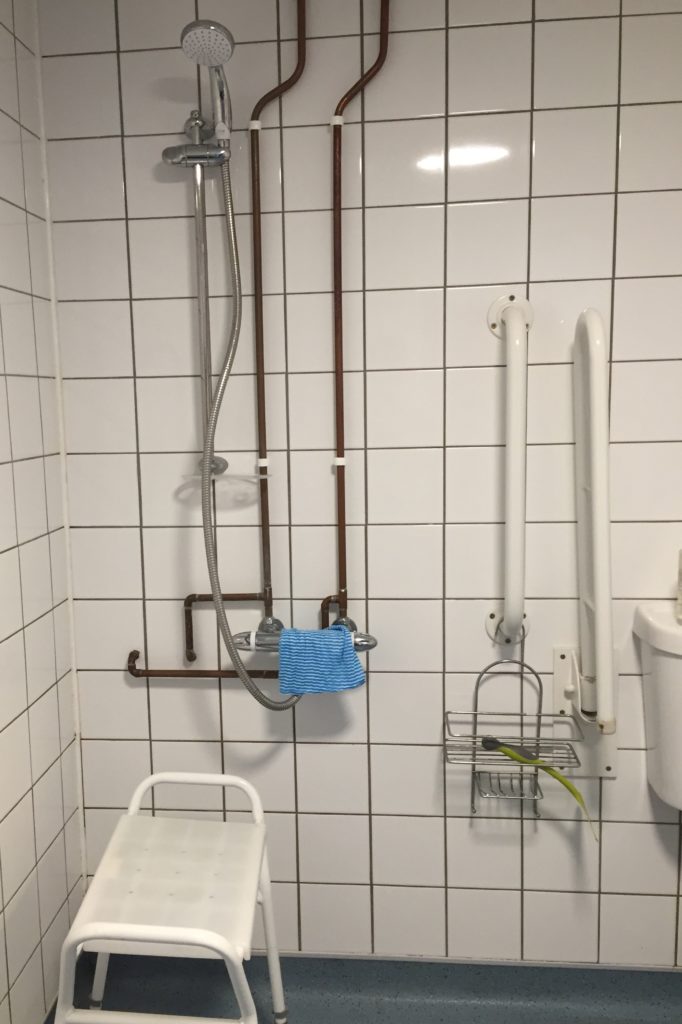 Clockwise from top left: Wetroom in disabled access room (A2), path leading to A2 from dining hall, lift to lower dining room area, accessible shrine room door and path, path from dining hall to the shrine room, and path leading from the dining hall out towards Urgyen Sangharakshita's burial mound.
It's really helpful for us to hear about your experience of being here, what questions you would like answered before you come, and what improvements we could make to enable your stay with us to be as comfortable and straightforward as possible. Do use our Contact Form to give us feedback or make suggestions – we will be happy to hear them!