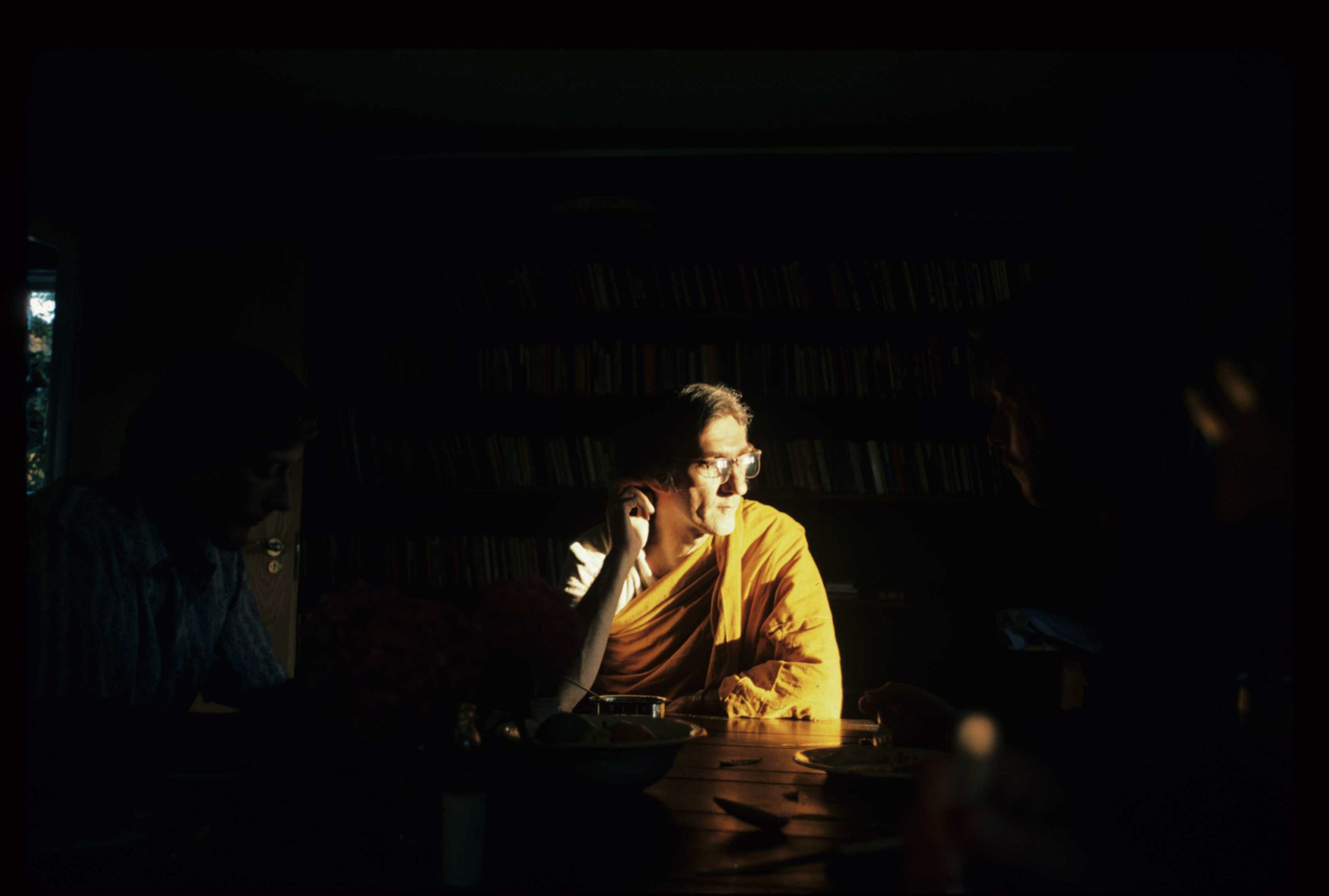 The Voice Within: Reflecting on our Teacher's Reflections | Seminar Retreat
20 – 27 sept | led by Ratnaguna
Throughout his life Bhante wrote short pieces; essays, poems and aphorisms. They offer glimpses of his observations, feelings, reflections and insights. Through his love of the Buddha, of other people, of nature and of art shines his love of beauty. 
These miniatures offer flashes of Bhante the person. We get a sense his inner life, hear his inner voice.
On this retreat we'll read some of these small gems, talk about them and spend time reflecting on them, together and in solitude.
Like sparks that light up our own inner lives, or a voice that speaks to our own inner voice, let these gems speak to you, and perhaps you will answer.
Seminar Retreats offer an intimate setting to look in-depth at Bhante's exposition of key texts, bring us closer to the mind behind the teaching, and understand their relevance to our lives and practice. Places are very limited so book early.