4 – 11 August | LED BY DHIVAN, SAGARAMATI + SRADDHAPA
In 1999, a complete Sanskrit manuscript was discovered in the Potala Palace of the Vimalakīrti Nirdeśa Sūtra, which allowed scholars to read the sūtra in its original form, rather than through the lens of Chinese or Tibetan translation.
An English translation of the Sanskrit sūtra has now been published, The Teaching of Vimalakīrti, trans. Luis Gómez and Paul Harrison, and on this retreat we will be studying sections from the sūtra in translation, with reference to the Sanskrit as well as Chinese and Tibetan versions.
The Vimalakīrti is a Mahāyāna Sūtra, which combines Perfection of Wisdom and Pure Land teachings in the context of some great stories. This retreat is an opportunity for a more scholarly style of Buddhist study, although there also will be meditation and reflection together on themes from the sūtra.
Dhivan is a scholar specialising in early Buddhist philosophy, working in both Pāli and Sanskrit. He lectures at the University of Chester, and his book This Being, That Becomes: the Buddha's Teaching on Conditionality (2011) is published by Windhorse Publications.
Sagaramati is a senior scholar in Triratna, and his book Nietszsche and Buddhism (1999) is published by Oxford University Press.
Śraddhāpa is a postgraduate student at Dharma Drum Institute of Liberal Arts in Taiwan. As a translator, he has contributed to the 84,000 Project and the Common Buddhist Text, and his translations of the Pure Land Sutras were included in Great Faith, Great Wisdom (2016), published by Windhorse Publications.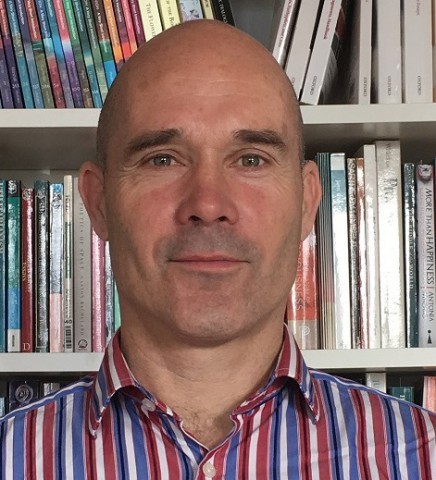 Triratna Scholars Retreat: Getting Closer to Vimalakīrti
Led by Dhivan, Sagaramati + Sraddhapa
Reception is from 4pm on the day of arrival, with the retreat beginning with supper at 6pm.

While you're here you will be participating in communal life. This includes meditating with everyone on site in the main shrine room in the morning, taking part in daily tasks and at the end of your retreat you will help us to prepare the retreat centre for the next group to join us.

With this in mind, the retreat will finish after the clear-up, so if traveling on public transport, please book a train after 11am.

The deposit for all our events is non-refundable and non-transferable under all circumstances. For events of 2 or 3 nights this is £50, and for longer events £70.
For Order Members and Mitras
Start Date: 4th Aug 2023
End Date: 11th Aug 2023
Event Type: Residential
Deposit: £70
Price: Waged/Supported (including deposit) &pound285 | Unwaged/Unsupported (including deposit) £210
Bursary Fund: Help those who can't afford to come on retreat
You're invited to donate to enable individuals experiencing financial hardship to attend events with bursary places.