Triratna Day 2021: A Wave of Blessings
In April 1967 Bhante Sangharakshita founded what was to become the Triratna Buddhist Community. 54 years on, we celebrate this event and all that Bhante has given us, looking forward to how we continue to unfold his legacy in the future.
Bhante spent his last years at Adhisthana, the Place of Blessings, and we can imagine a wave of blessings spreading out from the burial mound across the world, like the waves from a pebble dropped into a pond.
A year in lockdown presented Adhisthana with the opportunity to reflect and further unfold the founding vision for the place. Those at Adhisthana have a keen sense of the worth of the words and teachings that Bhante has left us. We want to explore these treasures which reside in our library, and in the hearts and minds of those who have lived them, and bring them to life with an excitement and enthusiasm just as was around when the seminars and lectures were delivered.
The sessions are a collaboration between Adhisthana and different parts of the world, creating a bridge between the geographical areas that make up Triratna.
The event will take place on Zoom with a host of interpreted languages, as well as being live streamed to YouTube. There's no need to register, just turn up on the day. To make sure you don't miss the sessions, head to the Adhisthana YouTube channel, set reminders for the like streams and subscribe.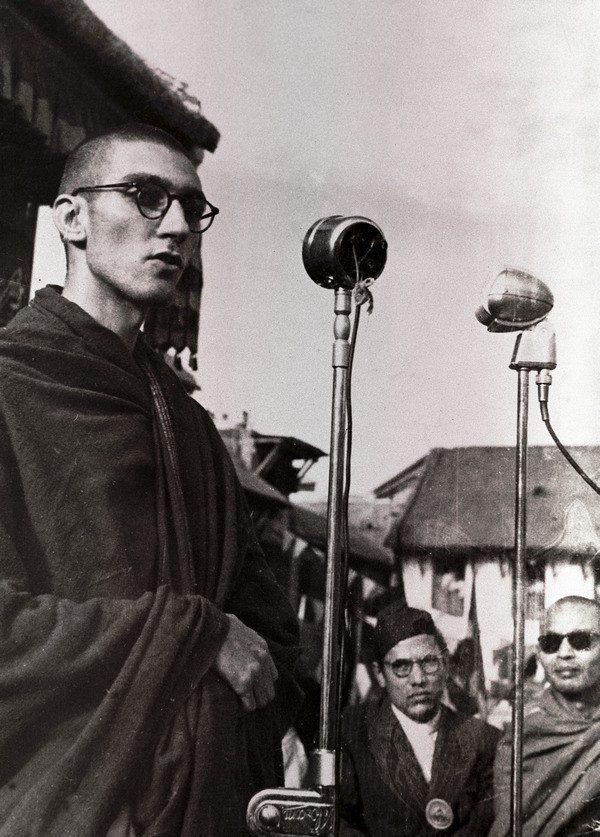 Free e-book
To celebrate Triratna Day, until April 10th, Windhorse Publications are giving everyone a free digital copy of Sangharakshita: A New Voice in the Buddhist Tradition by Subhuti.
The author considers it one of his best works, and it offers a comprehensive account of Sangharakshita's evolution as a thinker and teacher