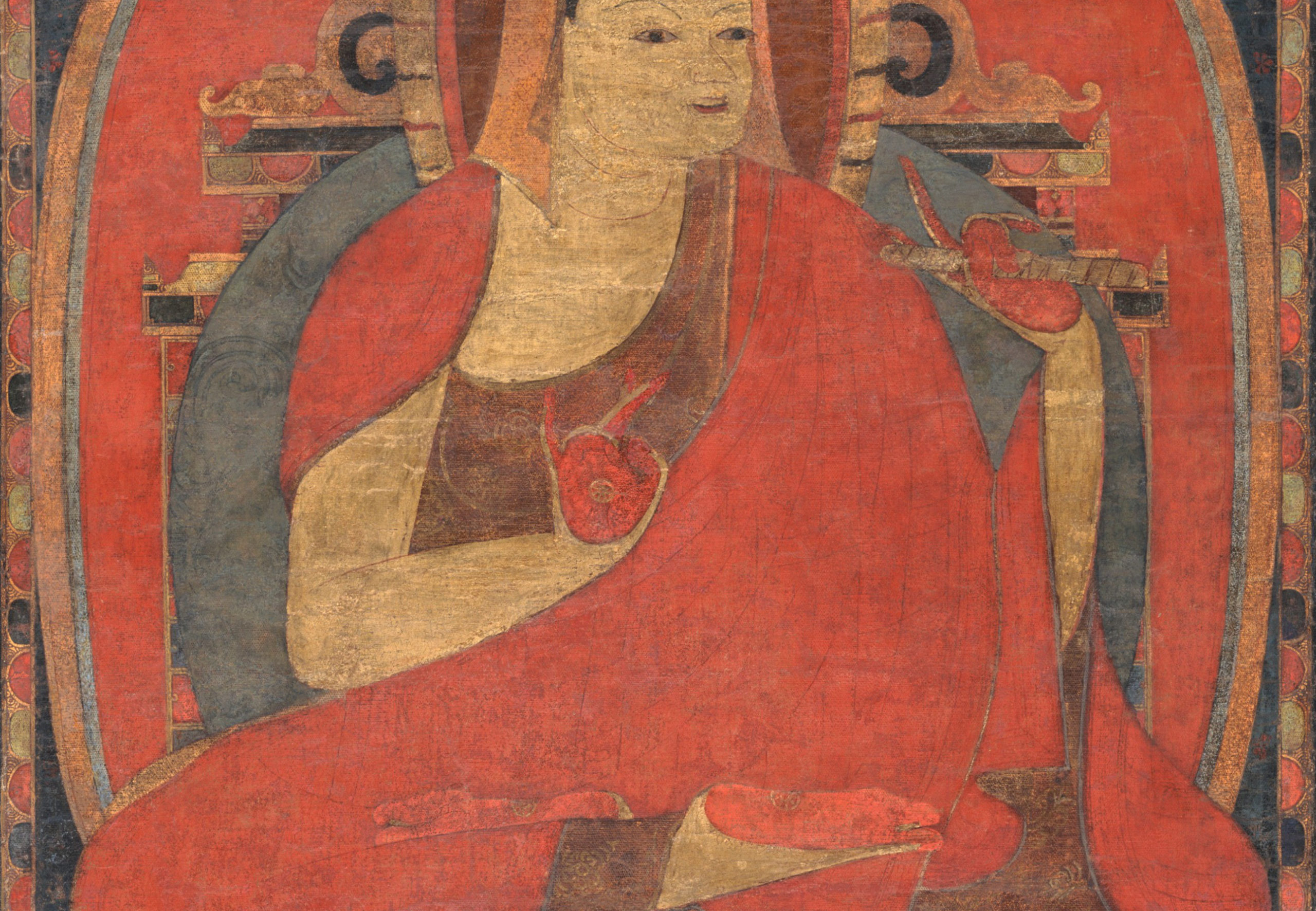 The Kadamthorbu: Precepts Collected from Here and There
The precept of the Lama is more important than scriptures and commentaries.
Atiśa
In the early days of the Order, Sangharakshita held a seminar on a book called The Door of Liberation, which consisted of seven Tibetan texts, translated under the auspices of Geshe Wangyal. The Kadamthorbu was one of those.
It's a really wonderful text, consisting of dialogues between Atiśa and his closest disciples, especially with his principal disciple, the layman Dromtönpa, who later founded the Kadam school. It's an informal exposition of how to live as a bodhisattva, and its main topics are compassion, emptiness, renunciation, the importance of practice, and Bodhicitta. Whenever I (Ratnaguna) read the text I feel that I'm listening in on a real spiritual community, talking about the fundamental aspects of the Dharma, and Atiśa comes across as not only wise, but very approachable, human, and friendly.
The 'precept' of the title is not a kind of rule, but a specific teaching chosen by a teacher for a disciple's specific needs. It is, as Bhante puts it "more like a clarification and a throwing light on rather than telling someone just to go off and do this and do that."
In the transcription of the seminar, we can see Bhante doing just that for those present. For instance, when explaining what Sunyata really means, he said
… you can't really say what life is. This is the sort of thing that the teaching of Sunyata is getting at. Life is bigger than your ideas about life. Life cannot be reduced to your ideas or to any system of your ideas. This is what sunyata really means, about higher and higher levels of the experience of life. That life is unique and indefinable, unconceptualizable.
Recently a new translation of the text has been published in The Book of Kadam, translated by Thupten Jinpa. We'll use the one from The Door of Liberation, as that's the one Bhante used in the seminar, but we'll also refer at times to Thupten Jinpa's, as I believe it is more accurate.
Mining for hidden treasure: This event is based on material from seminar transcripts. Read further on how we approach this material here.
The Kadamthorbu: Precepts Collected from Here and There
Led by Ratnaguna, Prajnaketu + Saddhaloka
While this event is now an online retreat we are considering the possibility of allowing some retreatants to attend in-person under social distancing guidelines in accordance with the government's roadmap. If you would like to be notified about this, please email admin@adhisthana.org.
This retreat is for members of the Triratna Buddhist Order
Start Date: 21st May 2021
End Date: 28th May 2021
Event Type: Online
Deposit: £50
This Event is by Donation (Dana). Booking includes a non-refundable deposit. If the deposit prevents you from booking, please get in contact.
Dana/Bursary Donation
An opportunity to give if you are attending a dana event. For paid events, an invitation to contribute to our bursary fund.
Sorry, due to unforeseen circumstances this event has been cancelled. We apologise for any inconvenience caused.