9 – 13 October | ORDER SEMINAR | LED BY NAGABODHI
We will spend a few days going back to basics, looking at some crucial sections from the Dhammapada. Sangharakshita ran several study seminars on this well-known and highly accessible text back in the early days. We won't have Sangharakshita, but we will have good company, the facilities of Adhisthana, and all the beauty of autumn in the Herefordshire countryside.
LIMITED PLACES AVAILABLE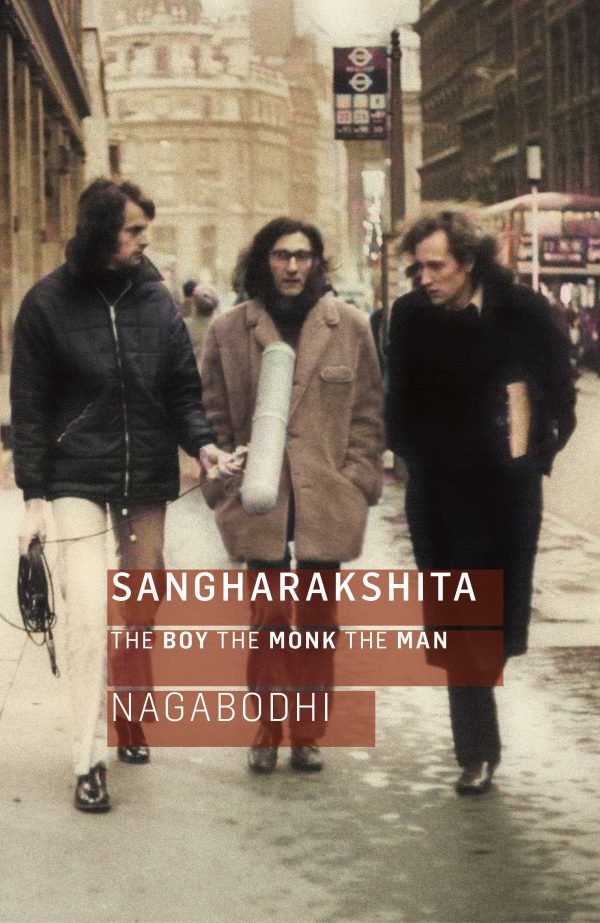 Nagabodhi's Book
One of the leaders of this retreat, Nagabodhi has a book about Sangharakshita coming out in February. You can sponsor the book and from February 2023 purchase it online using the link below.
In an absorbing narrative, Nagabodhi takes us on a journey through the twists and turns of Sangharakshita's life; the experiences, insights, and reflections that nurtured his approach as a teacher; and the legacy he left behind.
The Dhammapada | Seminar
Led by Nagabodhi
Reception is from 4pm on the day of arrival, with the retreat beginning with supper at 6pm.

While you're here you will be participating in communal life. This includes meditating with everyone on site in the main shrine room in the morning, taking part in daily tasks and at the end of your retreat you will help us to prepare the retreat centre for the next group to join us.

With this in mind, the retreat will finish after the clear-up, so if traveling on public transport, please book a train after 11am.

The deposit for all our events is non-refundable and non-transferable under all circumstances. For events of 2 or 3 nights this is £50, and for longer events £70.
For Order Members
Start Date: 9th Oct 2023
End Date: 13th Oct 2023
Event Type: Residential
Deposit: £70
Price: Waged/Supported (including deposit) &pound180 | Unwaged/Unsupported (including deposit) £135
Bursary Fund: Help those who can't afford to come on retreat
You're invited to donate to enable individuals experiencing financial hardship to attend events with bursary places.