26 – 29 March | Vajratara
A 4-day study seminar on the Vimalakirtinirdesa with Vajratara. The richness of the Vimalakirtinirdesa lies in the fact that it is a communication. It is a communication between the great, but unnerving, friend Vimalakirti and the Noble Sangha. It is a communication between the Buddha and the Bodhisattva youths. It is a communication using profound philosophical doctrine, lavish images, poetry, magic, drama and comedy. It is a communication with us in a way that challenges everything we have understood about Buddhism.
Through dharma study we dialogue with the enlightened mind, feeling our own experience coming into relationship with the experience of awakening that the Buddhist tradition has handed down to us for over 2500 years. Although we can read Buddhists books and watch dharma teachers on youtube, things will often open up much more fully, deeply and clearly when studying the dharma alongside others. Come along to awaken your longing for the truth.
We will primarily be studying the original text but will be informed and augmented by Sangharakshita's perspective on it given in seminars from the early years of Triratna. There will be time for reflection, collective meditation and ritual, in addition to daily study and stimulating discussion in a seminar-style setting of 6-12 people.
To take part in these seminars you need to be 18-30 years old, feel yourself to be a Buddhist and be actively attending a Triratna Buddhist Centre – you'll probably be a mitra or maybe thinking you might soon ask to become one. This study seminar follows on from March Sub30 weekend, offering you a chance to stay on at Adhisthana for a few days after the larger weekend retreat for a more intimate event going deeper into the Dharma.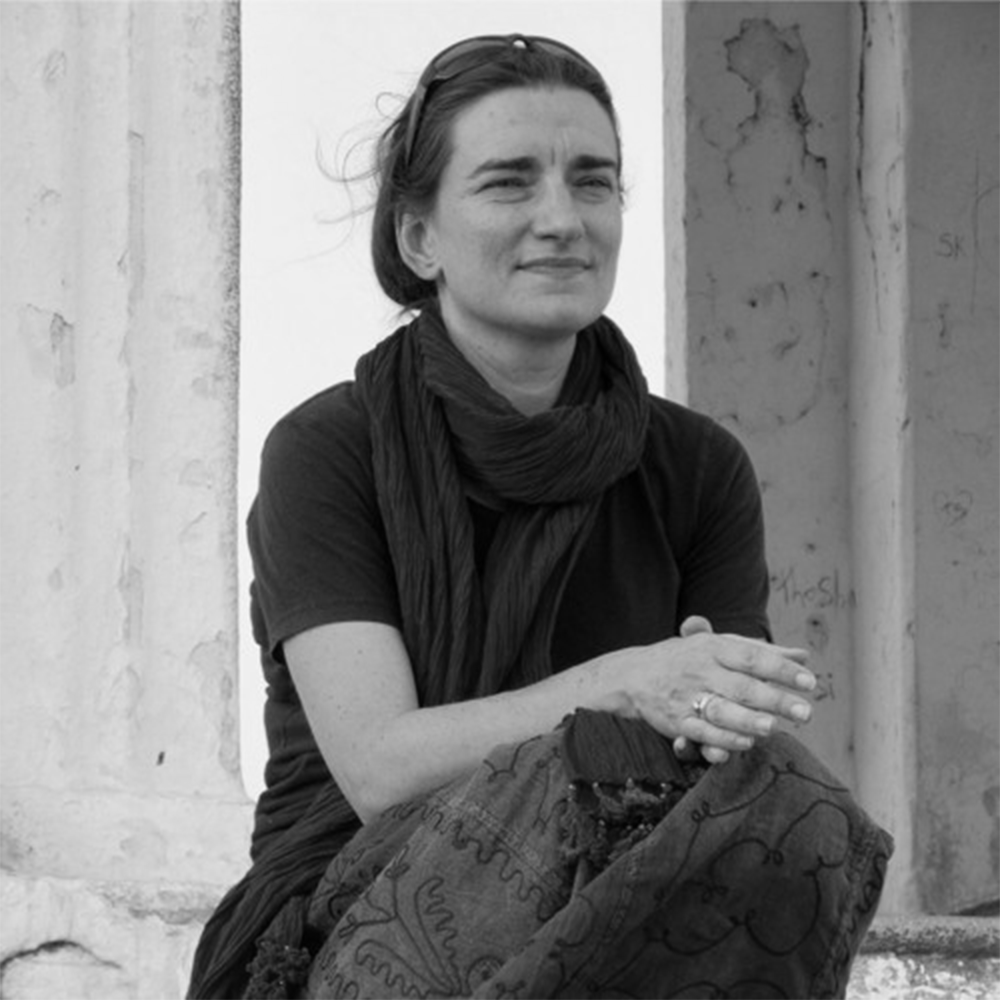 Beginning to meditate at 17, Vajratara studied Philosophy and Religious Studies at Leeds University and ran the University Buddhist Meditation Society. After graduation she moved to Sheffield, lived in a community and following her ordination in 2004, worked for the Sheffield Buddhist Centre.
In 2011 she moved to Tiratanaloka and became part of the women's ordination training team. She is also Chair of the India Dhamma Trust which raises money for Dharma work in India.
In 2021 she joined to College of Public Preceptors, whose primary responsibility is the ordination of men and women within the Triratna Order; the college make the final decision about people's readiness for ordination and perform the public ordination ceremonies.
Sub30 Seminar: Encountering Enlightenment in the Vimalakirtinirdesa
Led by Vajratara
Reception is from 4pm on the day of arrival, with the retreat beginning with supper at 6pm.

While you're here you will be participating in communal life. This includes meditating with everyone on site in the main shrine room in the morning, taking part in daily tasks and at the end of your retreat you will help us to prepare the retreat centre for the next group to join us.

With this in mind, the retreat will finish after the clear-up, so if traveling on public transport, please book a train after 2.30pm.

A portion of the payment for this retreat is a non-refundable non-transferrable deposit, which for this event is £50.
For Mitras
Start Date: 26th Mar 2023
End Date: 29th Mar 2023
Event Type: Residential
Price: Waged/Supported (including deposit) &pound130 | Unwaged/Unsupported (including deposit) £95
Bursary Fund: Help those who can't afford to come on retreat
You're invited to donate to enable individuals experiencing financial hardship to attend events with bursary places.