1 – 8 september
Led by Vessantara + team
Book:
For hundreds of years, Mahayana sutras were used as major routes to insight. They weren't just read, they were practised. The wisdom suggested by the text was reinforced by the symbols and imagery, to bring about a mystic marriage of insight and imagination.
So, how do you practise a Mahayana sutra? Can you take it deep into your being, so that it's vision affects your whole life?
This is a meditation retreat and will be mostly in silence. It will include presentations, guided meditations, devotional practice, and (for residential retreatants) meditation reviews. As usual with Vessantara's retreats, the aim will be twofold: to support your meditation and also to equip you with new understandings and insights to unpack over time.
Vessantara was at Bhante's lectures on the Vimalakirti Nirdesa in London in 1979.
The online element of this retreat is on a dana basis. Read more about our online pricing here.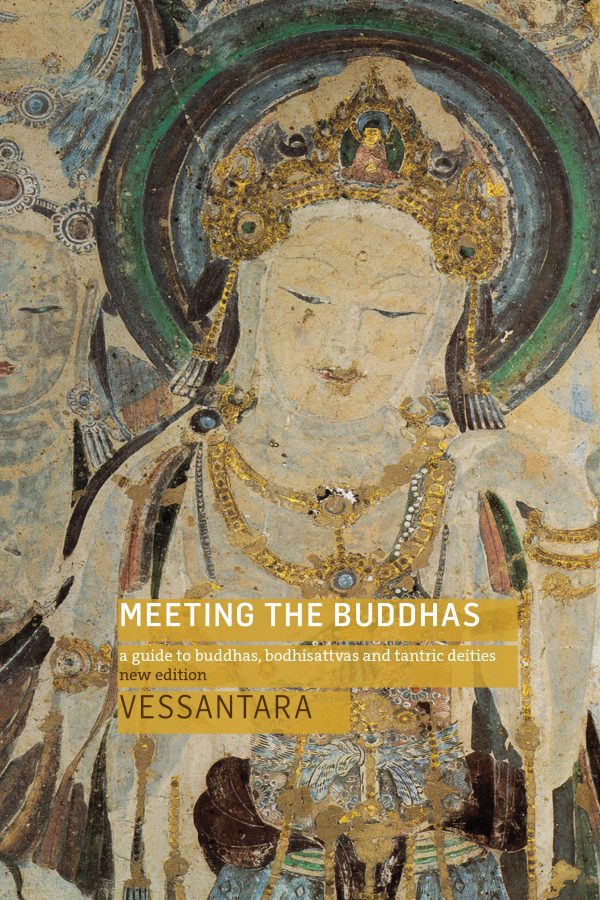 Vessantara's meeting the Buddhas
First published in 1993, this new edition incorporates a section on Vajrakīla, as well as new images, and hundreds of small changes that nuance and deepen earlier editions. It is a mine of inspiration for those who are already engaged in the practices and has become a modern classic.
Vessantara powerfully evokes the figures, giving the reader a real feeling for what it's like to meditate on them, and how they can transform us on a deep level. It gives detailed descriptions of the figures, including their mudras and symbolic emblems, so it can be used as a handy reference to identify and learn about particular images.