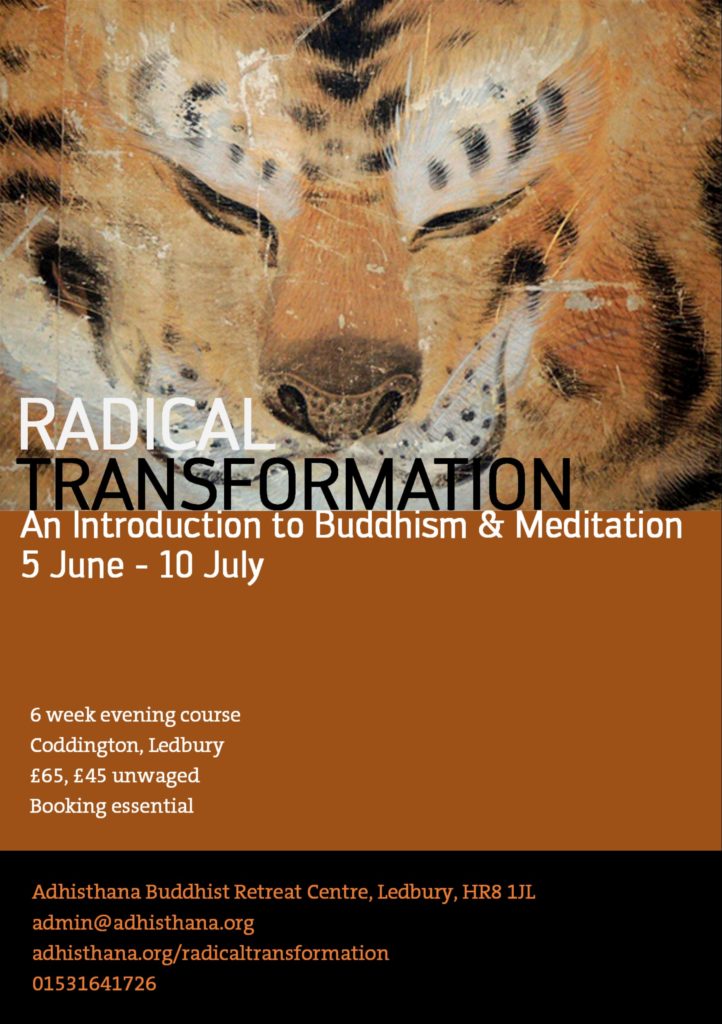 Buddhism gives us tools to radically change in ways that bring greater inner happiness. The direction of this change takes account of the fact that we are inter-related beings, so that selfishness is self-defeating.
Join us for 6 weeks exploring the Buddha's teaching that brings about the transformation necessary to live in accordance with reality.
Led by James & Shubhavyuha
Booking form link here.