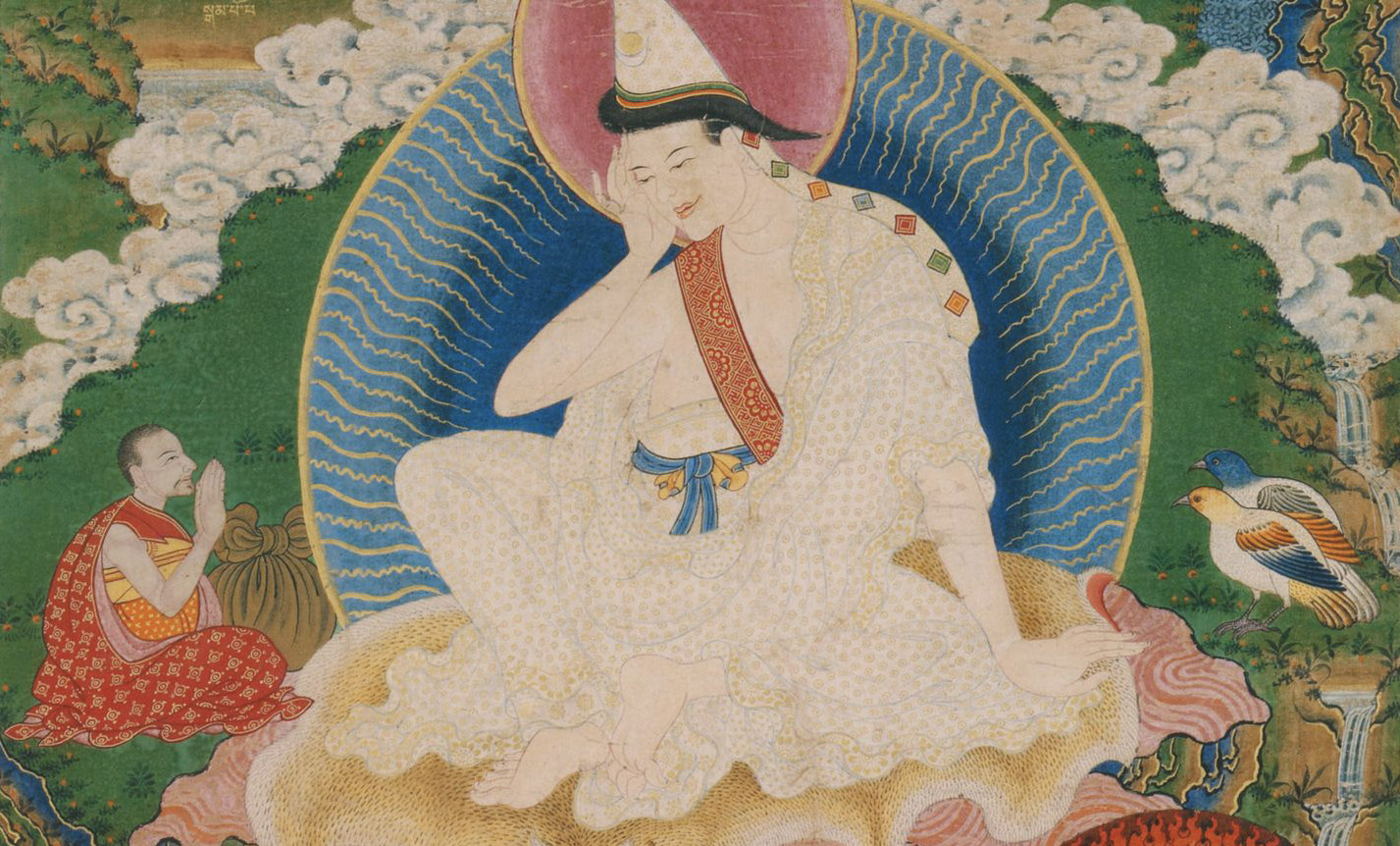 Heartfelt Advice to Rechungpa | Seminar
17 – 24 November | ORDER SEMINAR | LED BY MAITREYI + PARAMARTHA
Milarepa's teachings to his heart-son disciple Rechungpa are both uncompromising and compassionate; their authentic communication releases a spiritual energy which Bhante harnesses In his commentary, without in any way diluting its passion and intensity. His lucid exposition of the text reveals further depths of the teachings whilst making it fully relevant to our own practice.
LIMITED PLACES AVAILABLE
Led by Maitreyi + Paramartha
Reception is from 4pm on the day of arrival, with the retreat beginning with supper at 6pm.

While you're here you will be participating in communal life. This includes meditating with everyone on site in the main shrine room in the morning, taking part in daily tasks and at the end of your retreat you will help us to prepare the retreat centre for the next group to join us.

With this in mind, the retreat will finish after the clear-up, so if traveling on public transport, please book a train after 11am.

The deposit for all our events is non-refundable and non-transferable under all circumstances. For events of 2 or 3 nights this is £50, and for longer events £70.
For: धर्मचारी चमु
प्रारंभ तारीख: 17th Nov 2023
शेवटची तारीख: 24th Nov 2023
कार्यक्रमाचा प्रकार: निवासी
किंमत: Waged/Supported £285 | Unwaged/Unsupported £210

Bursary Fund: Help those who can't afford to come on retreat
You're invited to donate to enable individuals experiencing financial hardship to attend events with bursary places.
Go to our Bursary Fund page