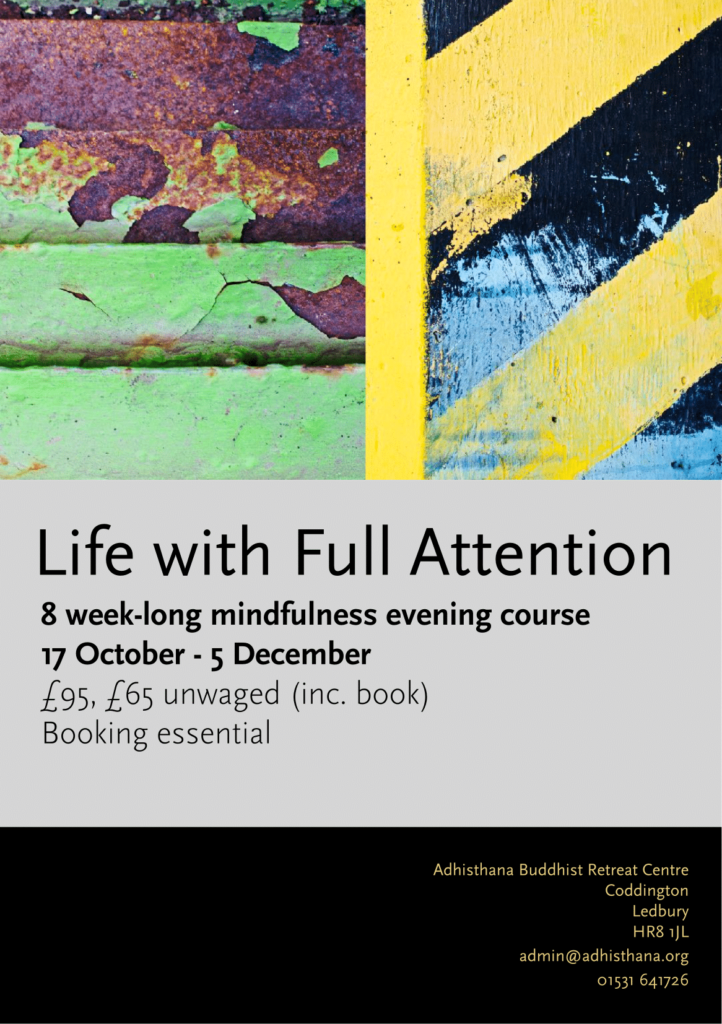 Explore the Buddha's revolutionary practice of Mindfulness to live fully and vividly, without rumination or distraction. A systematic approach to mindfulness and authentic happiness, starting with applying mindfulness in everyday life and culminating in mindfulness of the nature of reality.
The book Life with Full Attention by Maitreyabandhu will be our guide to daily practice over this eight week course, and a free copy of the book will be given to you at the start of the course.
Led by James & Shubhavyuha
This course has now ended. Email admin@adhisthana.org if you'd like to hear about future courses.