Coddington/ Adhisthana Meditation and Buddhism
Drop-In Evening: Wednesdays 19.30-21.30
Summer break till 6th of September
'Our everyday life may be pleasurable or painful; wildly ecstatic or unbearably agonising; or just plain dull and boring much of the time. But it is here, in the midst of all these experiences, good, bad and indifferent – and nowhere else – that Enlightenment is to be attained.' – Sangharakshita
We hold a weekly drop-in evening class for people of all levels of experience who are interested in learning to meditate and finding out more about Buddhism. The evenings are led by members of the Triratna Buddhist Order, in the beautiful setting of Adhisthana, our retreat centre in Coddington, just outside of Ledbury. Adhisthana has been open for over two years now, and we have enjoyed building our connection with the local area and community. There are around 20 people who live here permanently, and we run retreats all year round, mainly for Order Members. You can find out about our other retreat centres here or find out more about Triratna on The Buddhist Centre Online.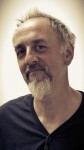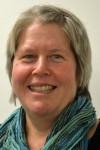 During the evening, we meditate together, and hear about the teachings of the Buddha with opportunity for discussion and questions. We teach two meditation practices; the Mindfulness of Breathing, practised to cultivate awareness of experience through focusing on the breath, and the Metta Bhavana, practised to develop an appreciation of ourselves and others.
Sanghadeva + Sanghadarsini
The classes are held in a room in the Library at Adhisthana, but there will be someone on reception to greet you as you arrive and show you where to go. There is no charge for the class, it is run on donations, with a suggested donation of around £5. If you would like more information you can call the Main Office at Adhisthana on 01531 641726, or email admin@adhisthana.org.
Once a month we also have a walking day for everybody to join in. Our next walk will be on Saturday 12th of August. We will meet at 12 at the Adhisthana car park.
There is also a Triratna Group in Hereford on Monday nights. Click here to visit their Facebook page.